Atomic Orange Ceramic Bird Bath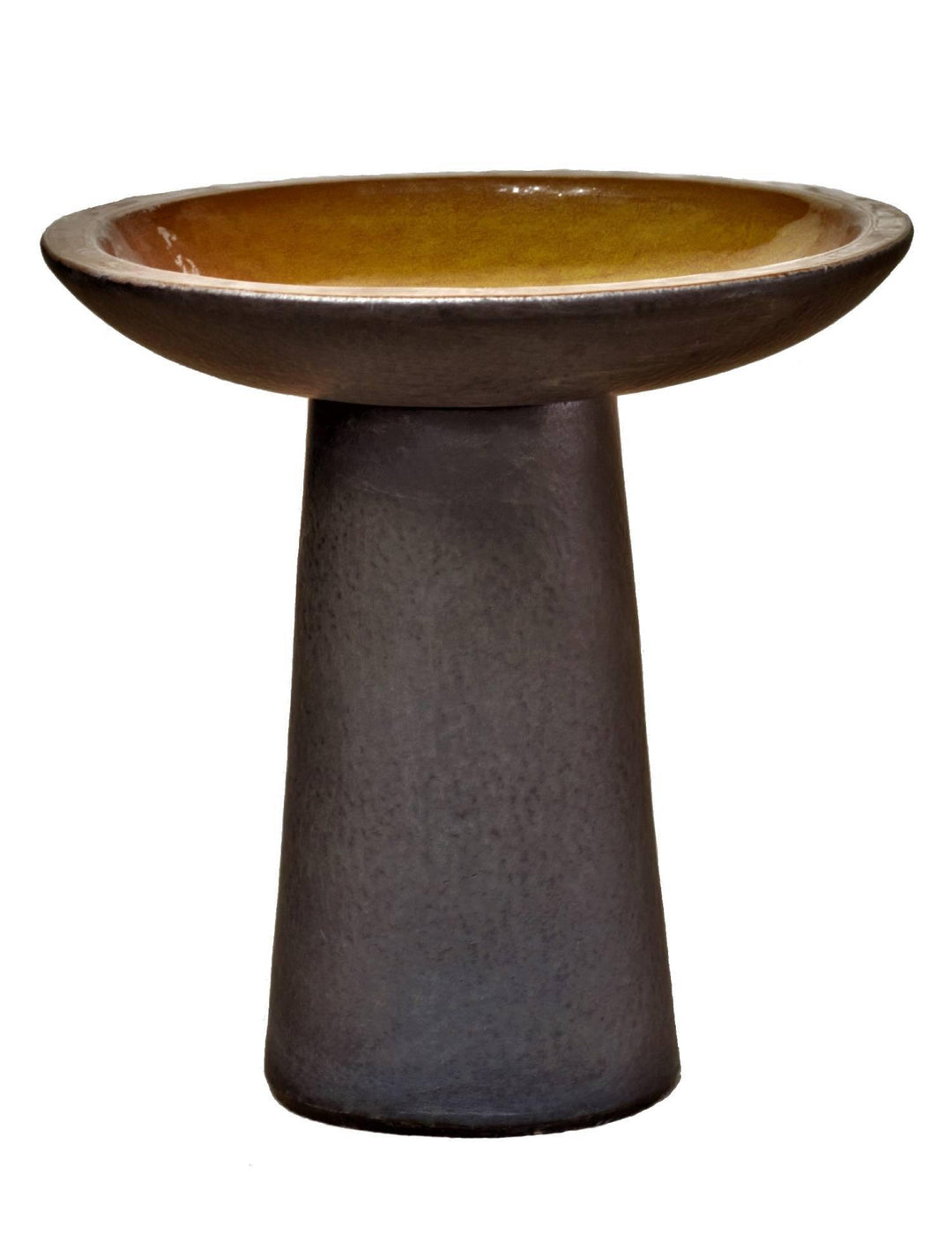 Atomic Orange Ceramic Bird Bath
Regular price
$24900
$249.00
Sale price
$13500
$135.00
Save $114
Whether you want to enjoy nature's beautiful sights and sounds or simply make your garden look its best, this stunning black and orange bird bath is a must-have!
This beautiful Bird Bath is handcrafted using durable ceramic. The hand-glazed finish of this bird bath makes it an exceptional addition to any garden, and the vibrant interior color will ensure that it suits your personal style perfectly, creating a relaxing atmosphere in your outdoor space. 
Product Specifications
Weight: 33 LBS

Dimensions: 18" x 18"

Locking Mechanism: Line basin on the stand to secure.

Weather-resistant/Frost-resistant.

High fired in a gas burned kiln.

Handmade premium glazed ceramic.

Tested for durability, quality, and consistency.
Product Care
For indoor or outdoor use.

To extend durability, drain bird bath during freezing conditions.
Nationwide Shipping Available