Marble Green/Apple Green Fish Bowl Planter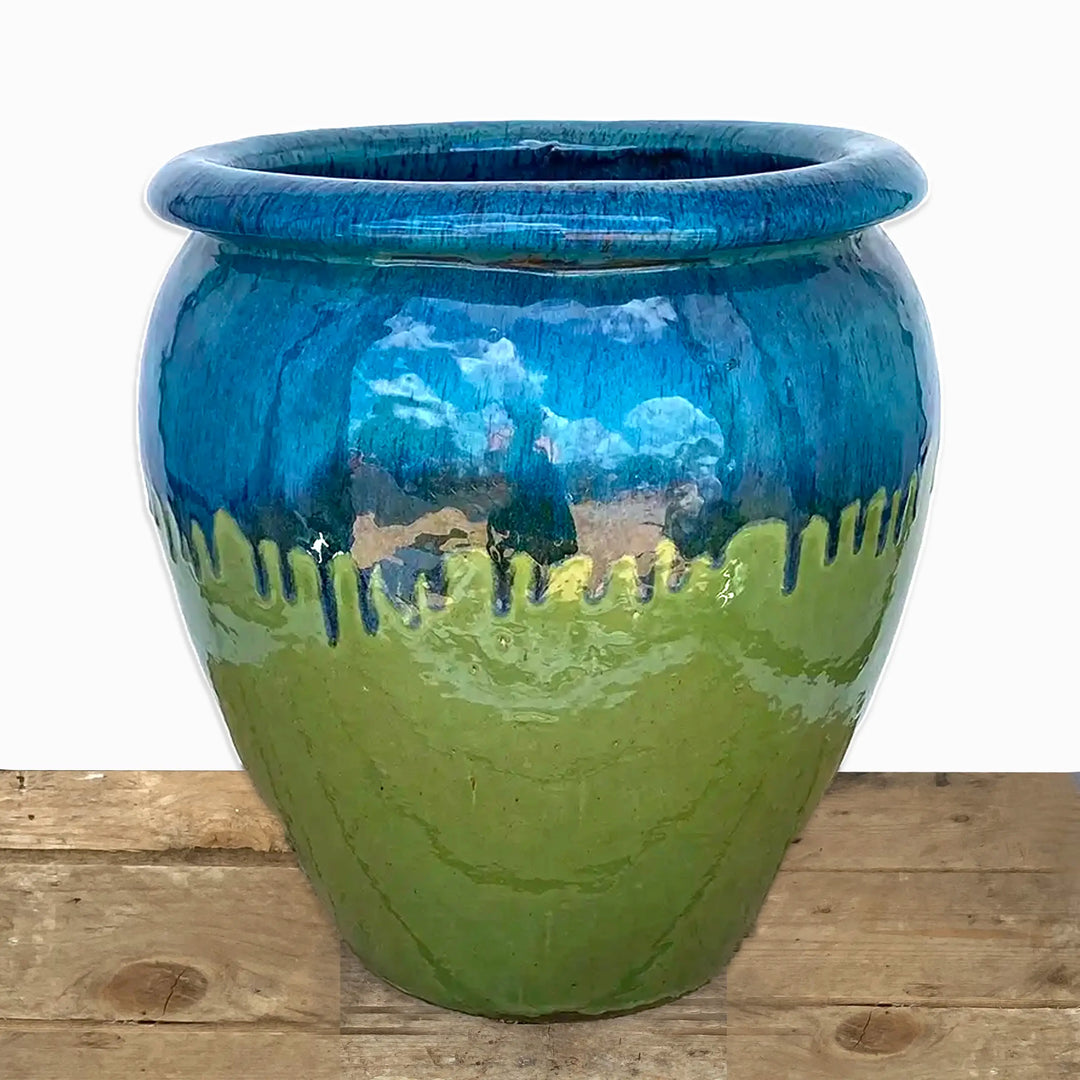 Marble Green/Apple Green Fish Bowl Planter
Regular price
$15900
$159.00
The Ceramic Fish Bowl planter is classic in shape but modern in its style. Add a pop of color to your entryway, or make a statement in your garden with this durable, handmade show-stopper. The luxurious blue and green glaze will
 brighten any room or space. You can't go wrong with this pot — perfect for any plant, large or small.
Product Specifications
Weight:
Size A - 20 LBS
Size B - 14 LBS
Size C - 9 LBS


Dimensions:
Size A - 16" x 23.5" 
Size B - 13.5" x 7.5"
Size C - 10.5" x 6.75"



Comes with a drainage hole.

Weather-resistant/Frost-resistant.

High-fired in a wood-burning kiln.

Handmade premium glazed ceramic.

Tested for durability, quality, and consistency.

Each product is handmade, resulting in unique details.
Nationwide Shipping Available