Heavy Metal Round Swirl Planter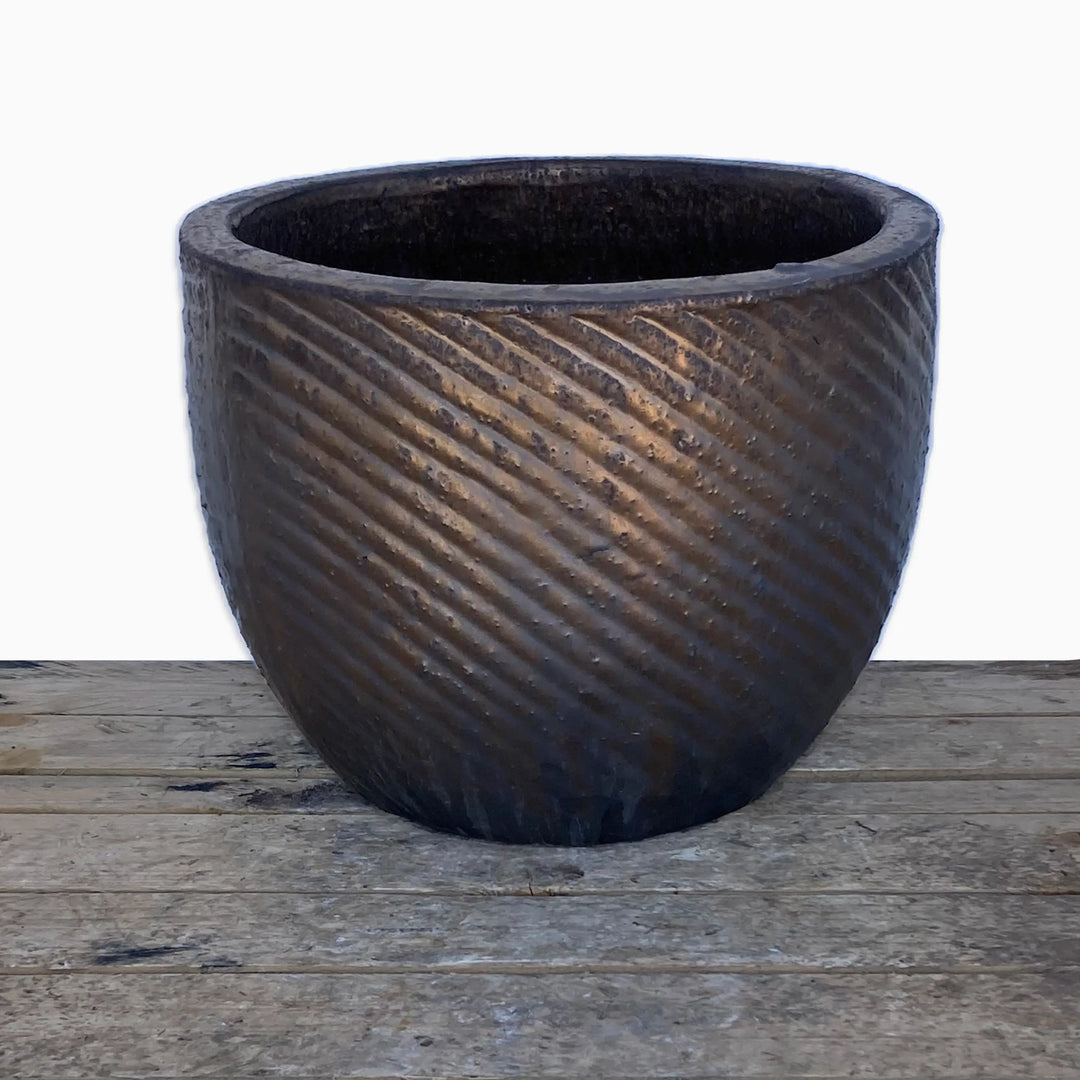 Heavy Metal Round Swirl Planter
Regular price
$15900
$159.00
Sale price
$7900
$79.00
Save $80
Our Ceramic Swirl Planter is a great addition to any garden or decorative space. Features a modern, wavy-like design for an uncommon look. Each wavy pot is handmade in Vietnam, resulting in unique details. This pot's velvety black and gold-flecked finish will make a statement in any room.
Product Specifications
Weight:
Size A - 48 LBS
Size B - 26 LBS
Size C - 16 LBS

Dimensions:
Size A - 19" x 15"
Size B - 15" x 12"
Size C - 11" x 10"

Comes with a drainage hole.

For indoor and outdoor use.

Tested for durability, quality, and consistency. 

Premium ceramic high-fired in a wood burning kiln.

Weather-resistant and long-lasting. This planter is resistant to color fading and cracking, lasting for decades.
Product Care
For indoor or outdoor use.

Pot feet can be used to raise the planter.

Place a 

plant saucer

 under the planter to avoid damage to flooring indoors.

To extend durability in freezing climates, place 2 to 3 inches of lava rock at the base of the planter with an empty plastic jug.
Nationwide Shipping Available