Talavera Flower Pot - Blue and White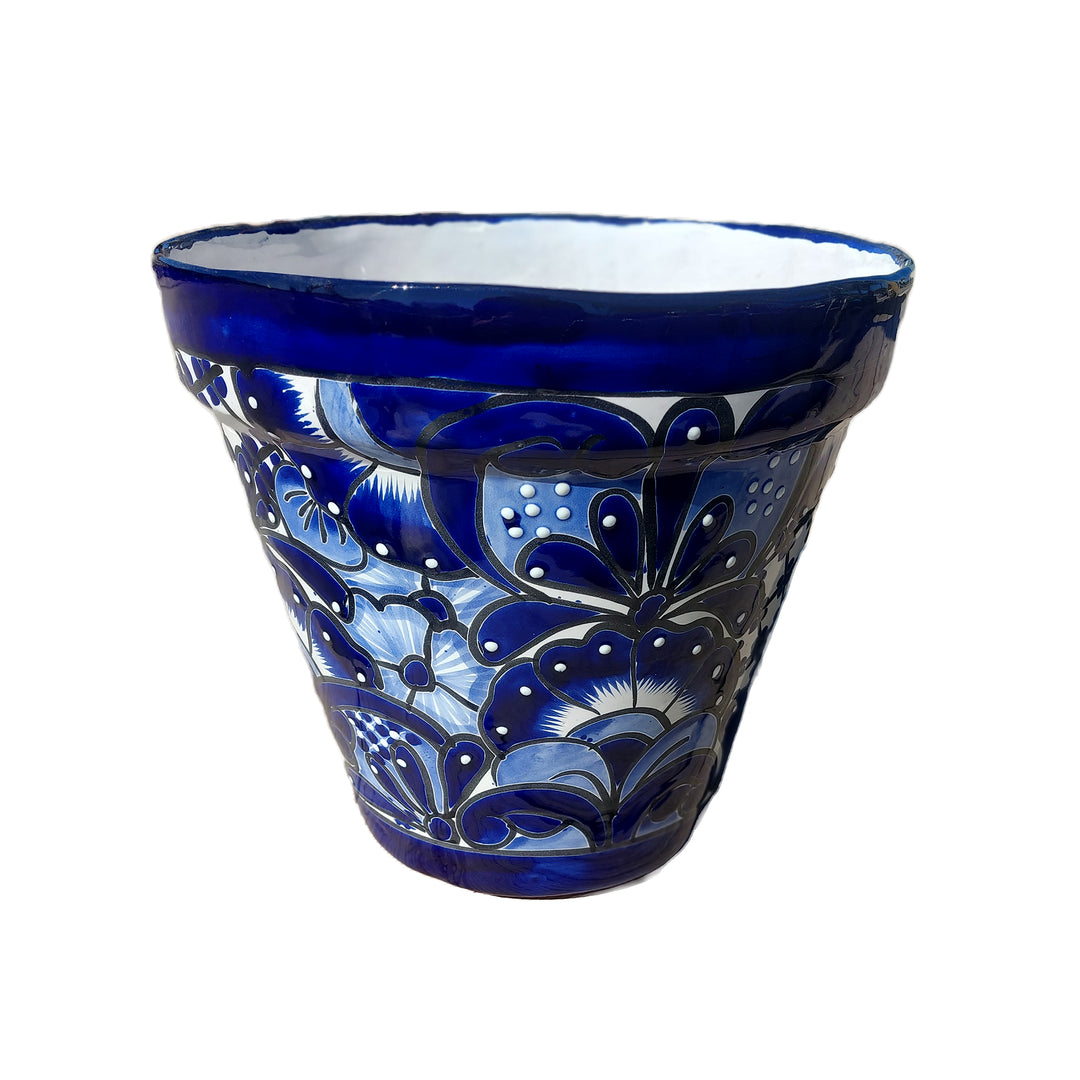 Talavera Flower Pot - Blue and White
Regular price
$9500
$95.00
Looking to incorporate a little spice into the flavor of your garden? Our Talavera flower pot brings worldly influence to your living spaces. Mexican decorative pottery, Talavera, is rich in history and tells the story of melding cultures. Each Talavera flower pot's journey is inscribed by the artwork of Mexican artisans - every piece holds a different tale. 

Product Specifications
Sizes:

A - 16.5" tall and 15.25" wide

B - 14" tall and 14" wide

C - 13" tall and 12" wide

D - 10.5" tall and 10" wide

E - 9" tall and 9" wide

F - 8" tall and 8" wide

G - 8" tall and 6.5" wide

H - 7" tall and 5.5" wide

I - 6" tall and 4.5" wide

J - 5" tall and 4" wide

Weights: 

A - 16lbs

B - 12lbs

C - 10lbs

D - 8lbs

E - 6lbs

F - 4lbs

G - 3.5lbs

H - 3lbs

I - 2lbs

J - 1.5lbs

Material: ceramic and paint.

Glazed inside and out.

Each Talavera flower pot comes with a ¾" drainage hole.

Hand-painted, each piece has unique details.

Place a saucer underneath the planter to protect stainable surfaces.
Product Care
For indoor or outdoor use (preferably in shaded areas). 

Lacquer or apply resin to prevent color fading in constant direct sunlight.

Tested for durability, quality, and consistency.

Add a layer of lava rocks before adding soil for enhanced drainage. 
Nationwide Shipping Available