Matte Black Dimple Wedge Ceramic Planter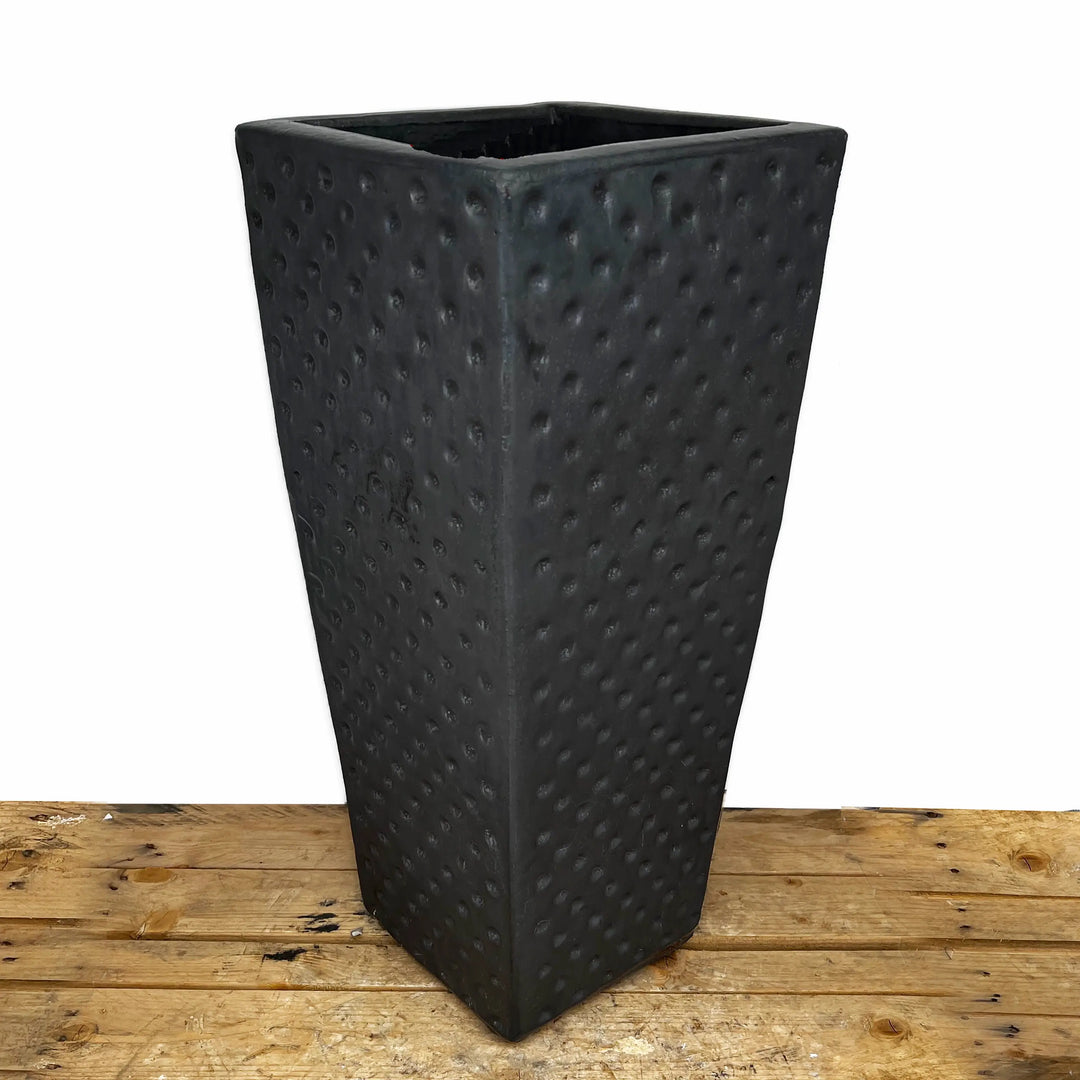 Matte Black Dimple Wedge Ceramic Planter
Regular price
$36900
$369.00
This unique square pot features a tapered silhouette with dimples arranged symmetrically across its surface. Our velvety charcoal gray Dimple Square Ceramic Planter brings class to any home. Every dimple square pot is handmade with quality in mind and may have unique details..
Product Specifications
Weight:
Size A - 146 LBS
Size B - 63 LBS

Dimensions:
Size A - 17" x 17" x 35"
Size B - 12" x 12" x 26"

Comes with a drainage hole.
Weather-resistant/Frost-resistant.
High fired in a wood burned kiln.
Handmade premium glazed ceramic.
Tested for durability, quality, and consistency.
Each product is handmade, resulting in unique details.
Product Care
For indoor or outdoor use.
Pot feet can be used to raise the planter.
Place a square saucer or round plant saucer under the planter to avoid damage to flooring indoors.
To extend durability in freezing climates, place 2 to 3 inches of lava rock at the base of the planter with an empty plastic jug.
Nationwide Shipping Available