Gray Garden Ceramic Waffle Planter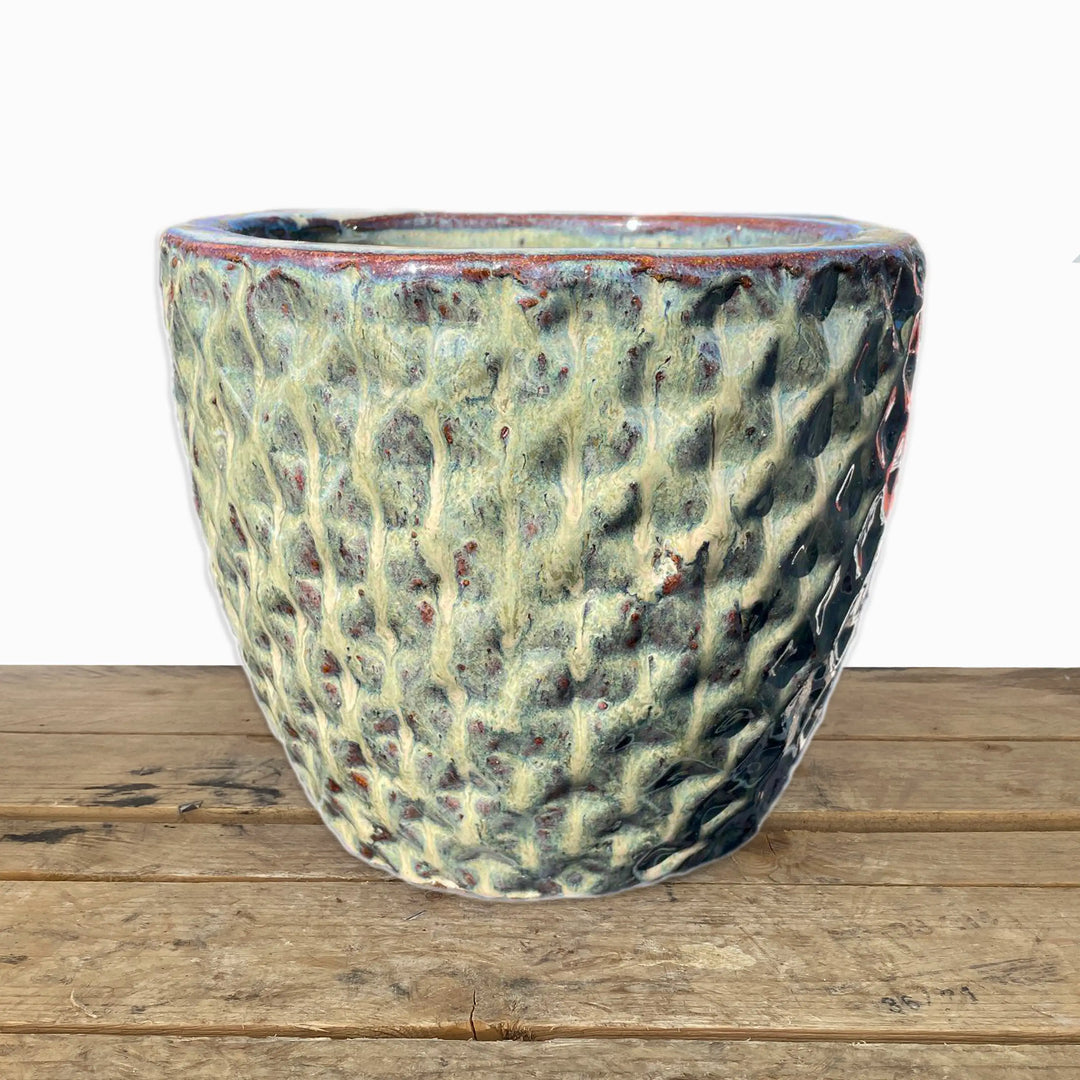 Gray Garden Ceramic Waffle Planter
Regular price
$49900
$499.00
Sale price
$22900
$229.00
Save $270
Ceramic Waffle Planters are a great choice to spruce up your garden space. Available in a multitude of sizes, these planters can be used to house anything from tiny succulents to bushes and large cacti. The eye-catching design is sure to make your garden space vibrant and full of life. Each pot is handmade, resulting in unique details.
Size Specifications
Weights:
Size A: 86 lbs
Size B: 47 lbs 
Size C: 26 lbs
Size D: 14 lbs
Size E: 6 lbs
Dimensions:
Size A: 23" x 19"
Size B: 19" x 16"
Size C: 14" x 13"
Size D: 12" x 11"
Size E: 9" x 7" 
Product Specifications
Comes with a drainage hole.
Weather-resistant / Frost-resistant.
High fired in wood burned kiln.
Handmade premium glazed ceramic.
Tested for durability, quality, and consistency.
Each product is handmade, resulting in unique details.
Nationwide Shipping Available