Angkor/Marble Green Ceramic Round Fountain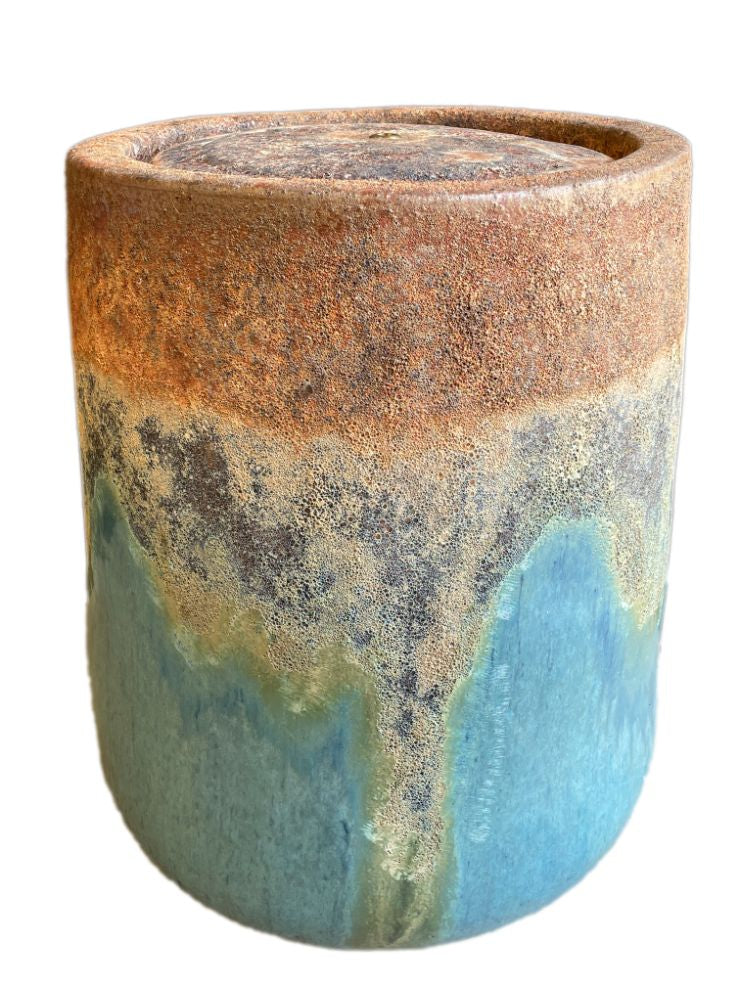 Angkor/Marble Green Ceramic Round Fountain
Regular price
$26900
$269.00
The Ceramic Round Fountain will bring water's soothing sound and calming movement to your space all year. This rough angkor and the green-blue vessel is an elegant way to add color to your environment. Since each fountain is self-contained, installation is easy—no need to dig a hole or worry about destroying irrigation lines to install a reservoir. Simply place your fountain, plug in the water pump, and fill it with water for an easy all-in-one solution for anyone that wants a water feature.
Features a charming drum shape that can easily fit into almost any space.
.

Product Specifications
Weight: 90 LBS.

Dimensions: 17" x 21".

Water pump n

ot included.

Weather-resistant/Frost-resistant.

High fired in a wood-burning kiln.

Handmade premium glazed ceramic.

Tested for durability, quality, leaks, and consistency.

Includes fountain kit with adjustable water pressure options.

No additional reservoir is needed: these self-contained fountains house the water inside the ceramic itself.
Product Care
For indoor or outdoor use.
Natural evaporation will occur over time.
To easily keep the water clean, add chlorine tabs to the fountain.
Windy conditions can reduce your fountain's reservoir of water.
Apply a light coat of muriatic acid to clean hard watermarks over time.
Place a plant under the fountain to avoid damage to flooring indoors.
To extend durability in extremely cold climates, drain fountain during freezing conditions.
When in use, keep the fountain filled with water to prolong the life of your pump and prevent damage to the fountain.
Nationwide Shipping Available