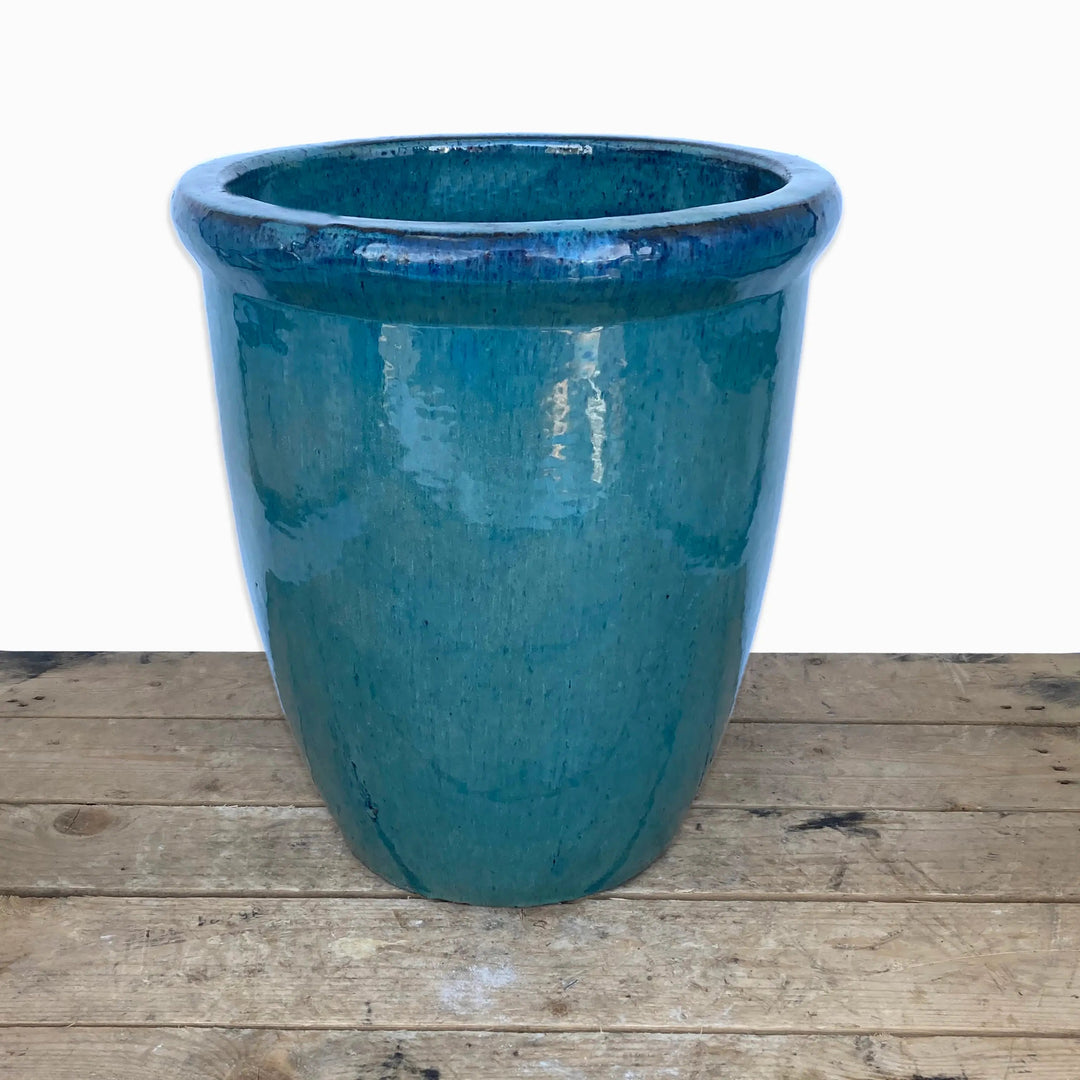 Regular price
$64900
$649.00
Sale price
$29900
$299.00
Save $350
The thick rim of our Ceramic Cana Pots creates a timeless shape. The smooth, glossy, turquoise blue-green glaze brings timeless style to any space. Cana pots are perfect for displaying beautiful floral arrangements near entryways or try using one as a planter for a small tree. Each piece of pottery is handmade, resulting in unique details and one of a kind item you can admire for years. 
Product Specifications
Weight:
Size A - 115 LBS
Size B - 60 LBS
Size C - 30 LBS
Size D - 16 LBS 
Dimensions:
Size A - 24" x 27"
Size B - 19" x 21" 
Size C - 14" x 16" 
Size D - 11" x 12"
Comes with a drainage hole.
Weather-resistant/Frost-resistant.
High fired in a wood-burning kiln.
Handmade premium glazed ceramic.
Tested for durability, quality, and consistency.
Product Care
For indoor or outdoor use.
Pot feet can be used to raise the planter.
Place a plant saucer underneath the planter to avoid damage to flooring indoors.
Nationwide Shipping Available